Calling all Year 11 students!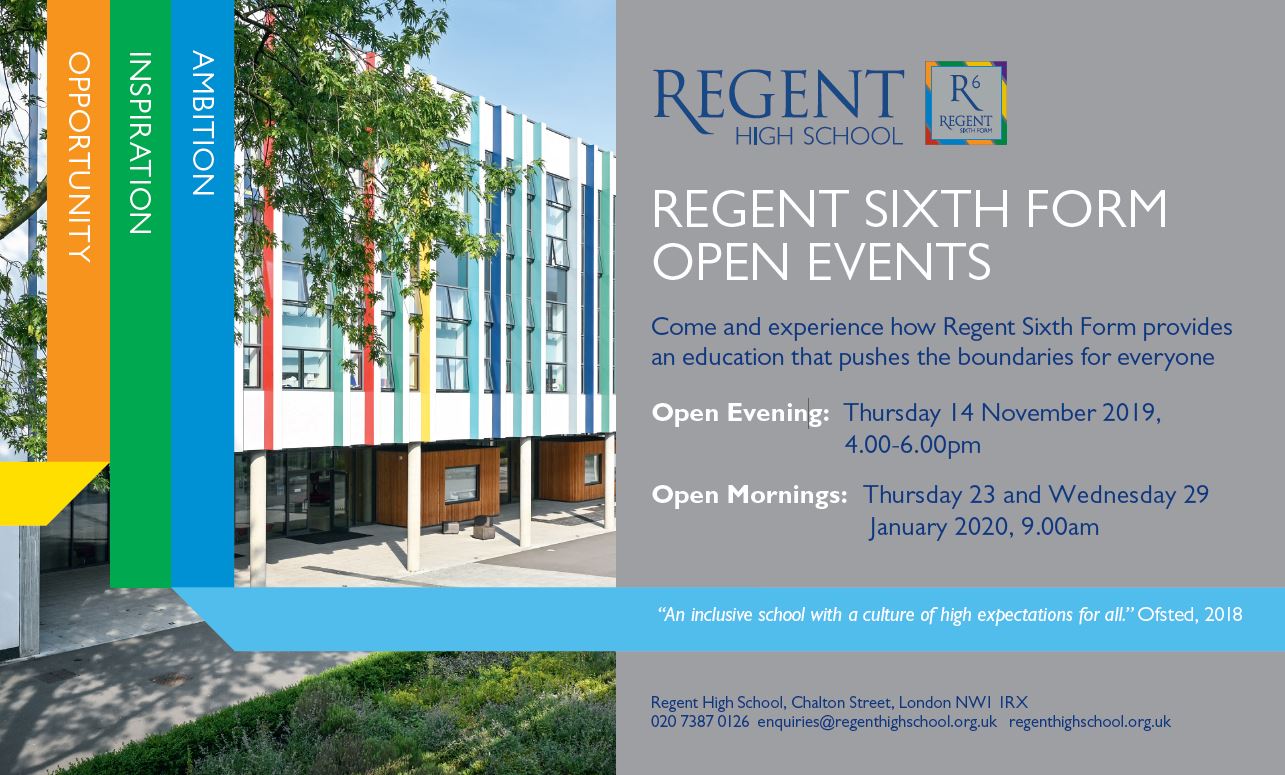 Year 12 is fast approaching, and so it's time to start finding out about what Regent Sixth Form can offer you.
Join us for our Open Evening on Thursday 14 November, from 4.00-6.00pm, to meet prefects and student ambassadors, speak with staff and find out more about the courses available at Regent Sixth Form.
Find out a little bit more about Regent High School here, and by reading the latest edition of the Regent Reporter. Our prospectus also provides lots more detail about our school.
Book for all events by emailing enquiries@regenthighschool.org.uk or calling 020 7387 0126.
Continue in to the school website.