A Level, BTEC, CTEC and AS Level results 2018
Regent Sixth Form students and staff are once again celebrating another hugely successful year of A Level, BTEC National, Cambridge Technical and AS Level results.
A significant number of students have been successful in securing places at a range of universities, including King's College London, Royal Holloway, University of London and the University of Strathclyde. These ambitious students will be studying a variety of courses, ranging from Medicine to Adult Nursing, and from History to Aeromechanical Engineering.
Students have also been successful in securing apprenticeships with organisations including Cell and Gene Therapy Catapult at Guy's Hospital, in areas such as laboratory work and IT.
Outstanding individual performances include:
Outgoing Head Boy, Mobin Ahmadi, who has been awarded an incredible 3 A grades in Biology, Chemistry and Mathematics, alongside an A last year in AS Level Physics. Mobin will be progressing on to King's College London to read Medicine, with the intention of developing a career in cardiology. Mobin advised new A Level students to 'have a goal in mind' and to 'be resilient'.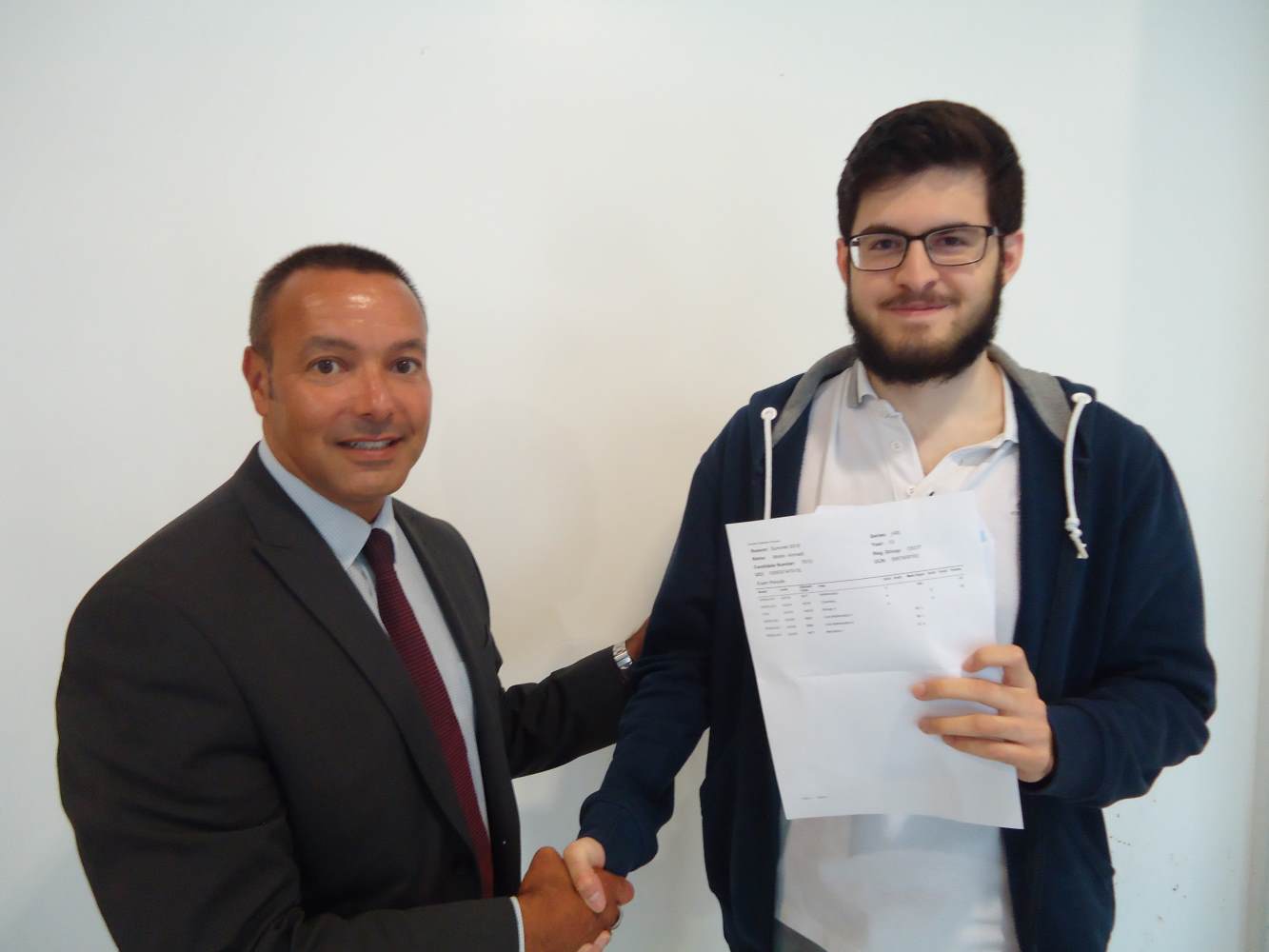 Outgoing Head Girl, Fahmida Begum, who achieved A grades in A Level English Literature and History and a B in A Level Government and Politics, alongside a B last year in AS Level Sociology. Fahmida spoke of the 'constant support' that helped her to achieve her grades, which are enabling her to progress onto Royal Holloway, University of London, to study History before becoming a teacher. Fahmida's advice: 'Enjoy Sixth Form! You've chosen those subjects for a reason!'
Outgoing prefect, Raisa Ahmed, who achieved an A in English Literature A Level and Bs in History and Psychology, having achieved a B in AS Sociology last year. Raisa is also going to Royal Holloway, University of London, to study American Literature and Creative Writing, with the hope of progressing into a career in human rights and development. Raisa noted the intimacy of Regent Sixth Form and teachers' generosity and care in helping her to achieve so highly.
Students studying BTEC National and Cambridge Technical courses also excelled. Nafisa Rahman achieved D*DD in three A Level-equivalent BTEC Extended Diploma Science, and former prefect and sister to Nafisa, Nadia Rahman, achieved D*D in two A Level-equivalent BTEC Science along with a C in A Level Psychology.
Year 12 students are also celebrating success at AS Level. The top performing AS Level student was Muslima Bilkis, who achieved A/B/B in AS History, English Literature and Psychology. Muslima, who represented Regent High School at the recent Knowledge Quarter 'The Future of Knowledge' conference, hopes to study History at university and spoke of the importance of working hard from the start of Year 12; and Fenton Tang Wain, who achieved A/B/B in AS Sociology, Biology and Psychology. Fenton wants to study a related subject at university and then work in a career in which he will be able to make a difference.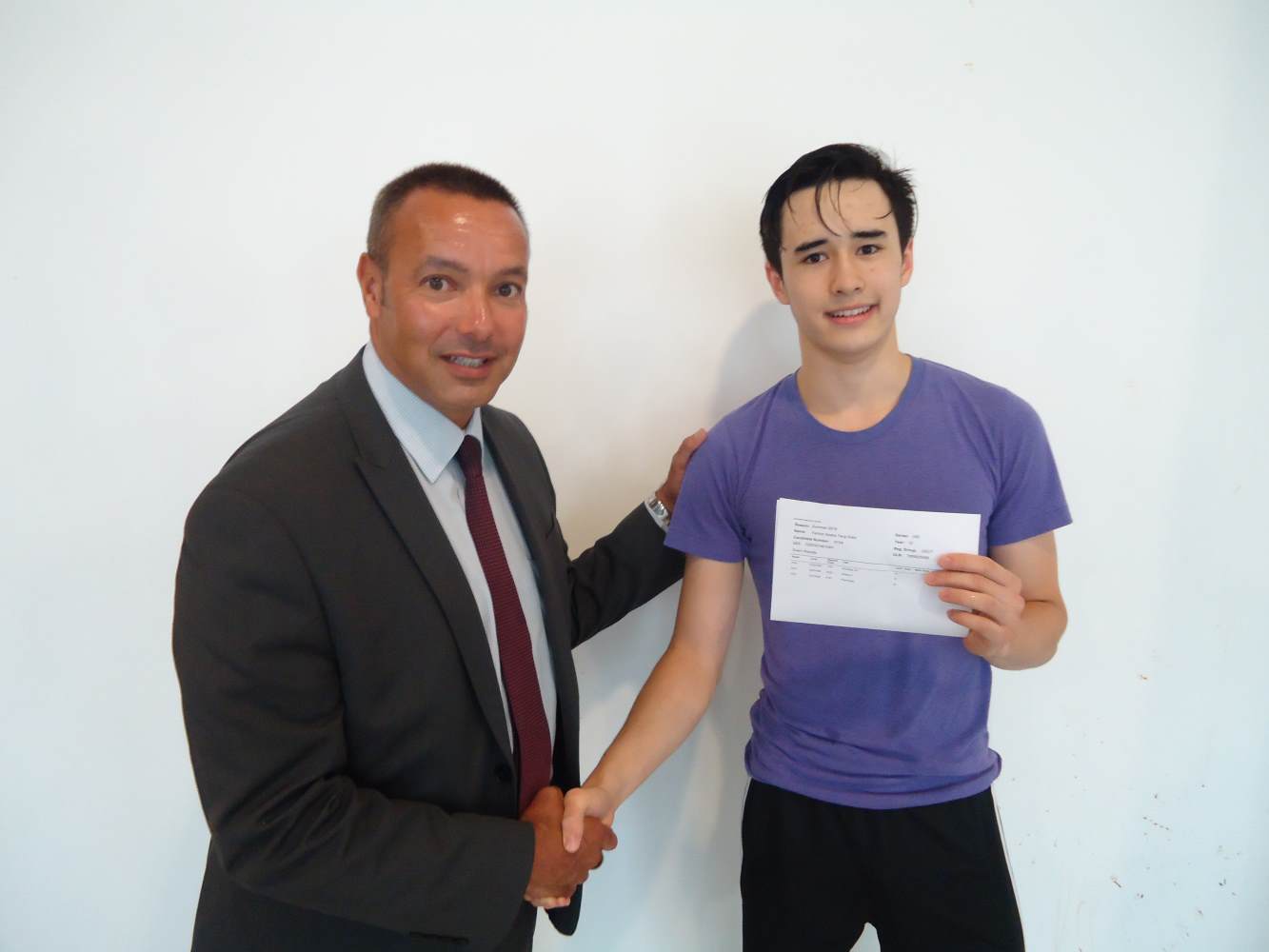 Headteacher, Gary Moore, said: "I am thrilled and very proud of our students for achieving such strong results, which have enabled them to secure places at university and on apprenticeships.
"These results are once again evidence of our students' hard work and dedication during their studies at Regent Sixth Form, and the ongoing high quality of teaching from our staff."